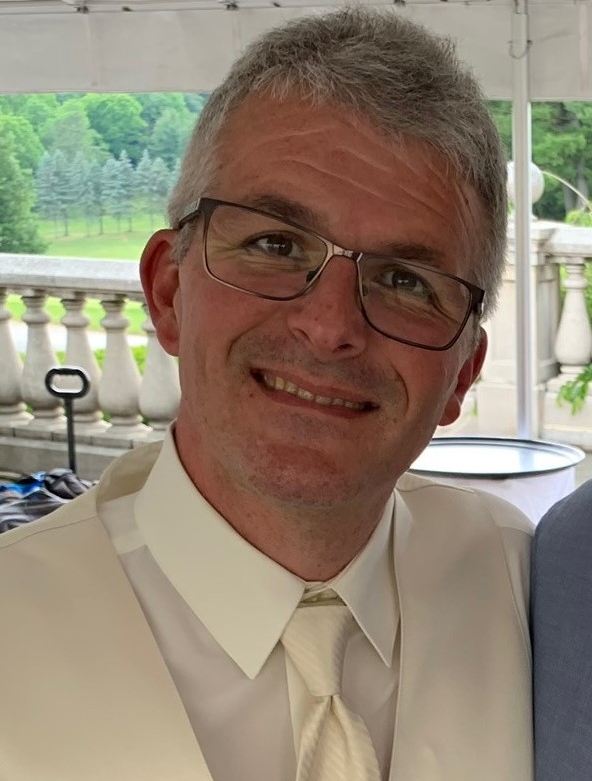 Gregory Louis De Giorgis
It is with great sadness that the family of Gregory (Greg) Louis De Giorgis reports his untimely passing on Saturday, May 20, 2023, at 59 years old. He was comfortably at peace with family by his side at the time of passing. Greg was a loving husband, son, father, grandfather, nephew, cousin, and friend to so many.
He was a longtime resident of Pike County. As a custom home builder and craftsmen, Greg held a powerful passion for his craft, coupled with unending creativity. Most recently, he supported his wife's local business, Milford Custom Upholstery, where he restored and rebuilt vintage furniture.
Left to cherish Greg's memory are both parents, Louis (Gino) and Diana De Giorgis; his loving wife, Debora (Lucas) De Giorgis; two sons, Gregory B. De Giorgis and his life partner Daphne De Celles, and Michael De Giorgis and his wife Shannon (Ross) De Giorgis; and grandson, Hayden De Giorgis, and several aunts and cousins.
Friends may call at the Stroyan Funeral Home at 405 West Hartford Street, Milford, PA 18337, on Thursday, May 25th from 7 to 9 PM.
A Mass of Christian Burial will be celebrated on Friday, May 26th at 11 AM at St. Patrick's Roman Catholic Church, 111 East High Street, Milford, PA 18337.
Cremation will be private at the convenience to the family.
Donations made directly to the Carcinoid Cancer Foundation (https://www.carcinoid.org) would be greatly welcomed, as the rarity of neuroendocrine cancer lead it to being an under-funded and thus under-researched form of cancer. Over the past several years, the CCF has been an invaluable resource for finding treatments, sharing information, and finding comfort with others suffering from the same illness.
Arrangements were made by the Stroyan Funeral Home, 405 West Harford Street, Milford, PA 18337 (www.stroyanfuneralhome.com).