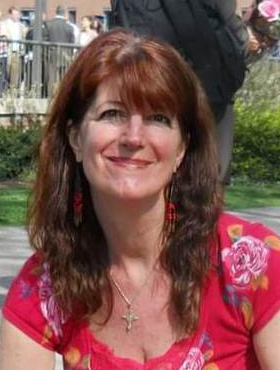 Lauren Jeanne Anderson
Lauren J Anderson, 66, of Orlando, FL passed away at Bon Secours Hospital on May 23, 2023. Born in Englewood, NJ to Frank and Irene Anderson, on March 27, 1957, Lauren spent a majority of her life in the northern New Jersey / northeastern PA area. Prior to moving to Orlando in 2019, Lauren lived 28 years in Matamoras, PA.
Lauren was best known in the area as an artist, a business woman and a philanthropist. She owned several businesses (thrift, health, fireworks) and was active in area charities. For seven years she was the founder and driving force behind Calling All Angels Thrift Store which funded Calling All Angels Mission, where in a short time she impacted the lives of thousands of people in three different states.
Lauren's amazing heart, her love of people and of God, showed in all she did; from her varied art to her beautiful voice to her everyday dealings with people. She loved her family, friends and life. She enjoyed her many adventures in life and always viewed the world with a joy that was infectious.
Lauren is survived by her children; Richard and wife Vanessa (Kristen) Anderson, Andrew Anderson, Ashley (Anderson) and her husband Matthew Ruiz, all of Matamoras, PA, and Nicole (Anderson) and her husband Travis Burgner, of Kissimmee, FL. She is also survived by her six grandchildren, Jules, Bella, Colin, Talia, Maryn and Nora. Also surviving her are her nieces, grandnieces and nephews, cousin, aunts, and uncles, and a plethora of friends. And she will be greatly missed by her husband, Charles, for whom she will forever be his greatest love and friend.
The family will hold a Celebration of Life at a time still to be determined. Her family requests that in lieu of flowers that donations are made in Lauren's honor to the charity of your choice.
Arrangements are being handled by Stroyan Funeral Home, 405 W. Hartford Street, Milford, PA 18337 (www.stroyanfuneralhome.com).