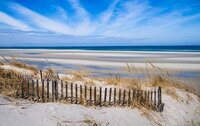 Christine A. Manfredo
Christine A. Manfredo of Milford, Pennsylvania passed away on Tuesday, May 16, 2023, with her loving spouse, Francine L. Hicks by her side.
All services were privately held at the convenience of the family.
Arrangements were made at the Stroyan Funeral Home, 405 West Harford Street, Milford, Pennsylvania 18337 (www.stroyanfuneralhome.com).