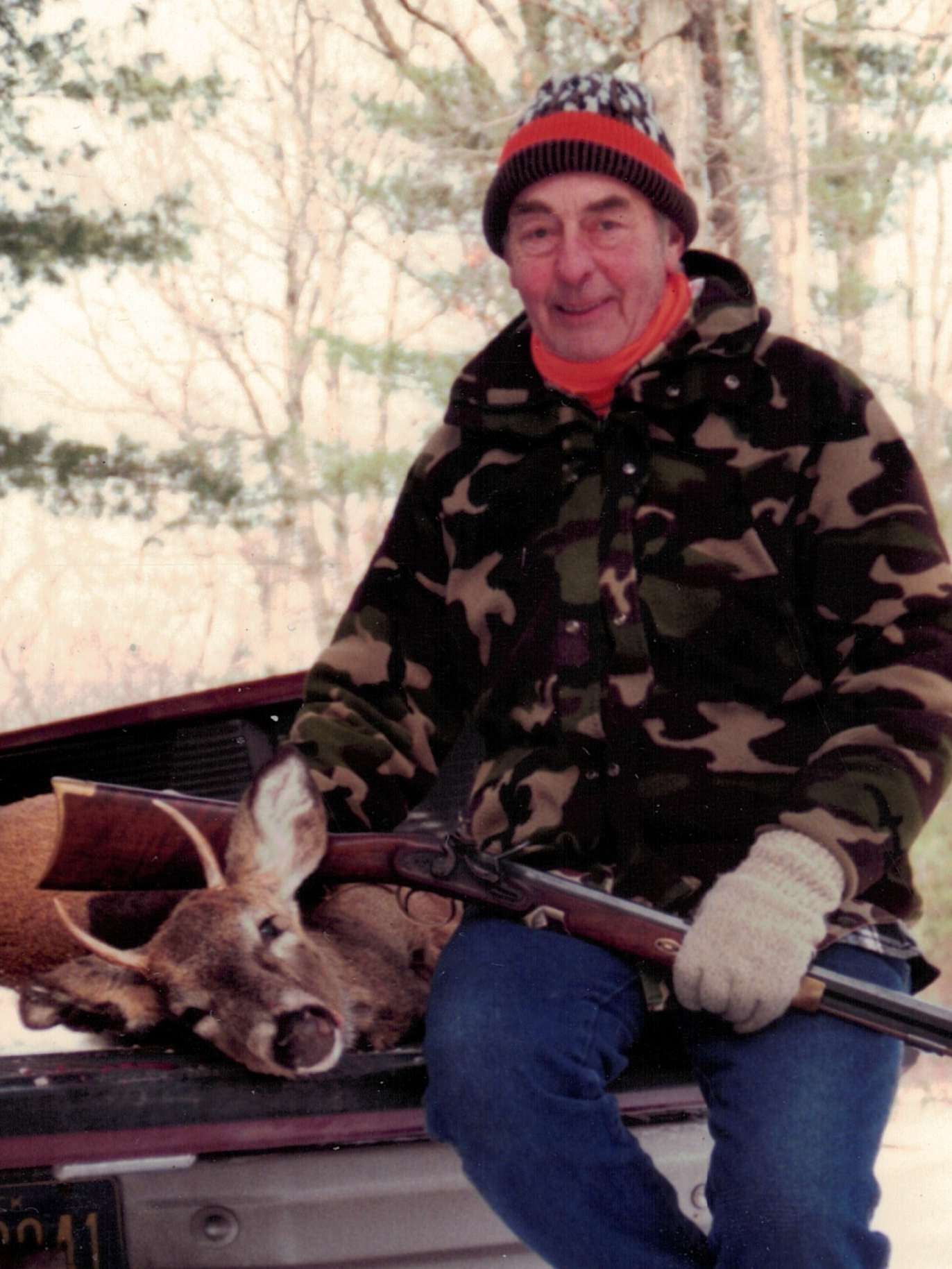 Duane G. Kuhn
Duane Gene Kuhn passed away peacefully surrounded by family on September 11, 2022 at Garnet Health Medical Center in Middletown, NY.
He was born on April 21, 1935 in Lackawaxen, PA to Frederick and Hazel Kuhn and lived in Pike County all his life. He graduated from Hawley High School and proudly served in the Navy on the USS Edisto.
Duane was a self-employed mason contractor and partner in Kuhn and Corcoran Masonry until he retired. He was an avid hunter and fisherman and very much enjoyed his time outdoors. His annual vegetable garden and backyard fruit trees were a particular source of pride and he delighted in sharing his crops with family and friends.
In 1961 Duane married Catherine Richartz, who predeceased him in 2014. He was also predeceased by his brother Keith Kuhn and sisters, Karen Lillis and Carol Wolbern.
Survivors include his son, Duane P. Kuhn; daughters Donna Paige; Carol Richartz Welsh and husband Kerry, Lorraine Richartz Mollo and husband Mark; grandchildren Lisa McDonough, Drew Mollo, Mackenzie Mollo, Megan Herrmann, Sarah Welsh and Austin Kuhn; and great-granddaughters Caitlyn and Danielle Zanoline. Also included are companion Joan Miller; nieces Joy Cseh, Karen Kissolovege and nephew Mark McCarthy.
A viewing will be held at Stroyan Funeral Home, 405 West Harford St., Milford PA on Wednesday, September 14, 2022 from 4 PM to 8 PM. Funeral services will be held at Stroyan Funeral Home on Thursday, September 15, 2022 at 10 AM with Deacon Tom Spataro officiating. Burial will follow in Milford Cemetery, Dingman Township, PA.
Memorial donations may be made to Wounded Warrior Project or to any military or veteran organization.
Arrangements by Stroyan Funeral Home, 405 West Harford Street, Milford, PA. (www.stroyanfuneralhome.com).