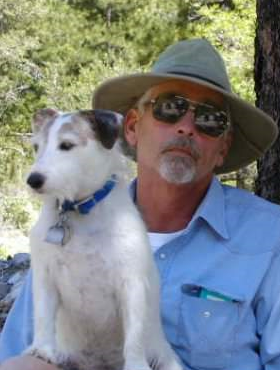 Richard James Larsson
It is with great sadness that the family of Richard James Larsson, Jr., reports his passing on July 23, 2022, at Lehigh Valley Cedar Crest Hospital, Allentown, PA. He was 66 years old.
Richard will be remembered as a loving husband, father, grandfather, brother, & uncle. He had a love of blacksmithing & was an NRA member & advocate.
The son of the late Richard James & Mary M (Morgan) Larsson, Sr., he was born on January 2, 1956, in Whittier, CA. He was married to Robyn Power-Larsson.
Richard leaves behind his loving wife, Robyn Power-Larsson. Along with their beloved K9 companions, Sadie Lynn & Buster James Monarch Larsson; daughter, Allison Ann (Larsson) Venello & her husband Ben; son, Richard James Larsson III, & his wife Sara; grandchildren, Kaylise Larsson, Kara Larsson, CeCe Venello, & numerous grandpets; brothers-in-law, John Power, Jerry Power, & his wife Shawne; sister-in-law, Lori Power; nieces & nephews.
Cremation was private at convenience to the family at MacLennan Hall Crematorium, Milford Twp., PA.
Arrangements were made by Stroyan Funeral Home, 405 West Harford Street, Milford, PA 18337 (www.stroyanfuneralhome.com).