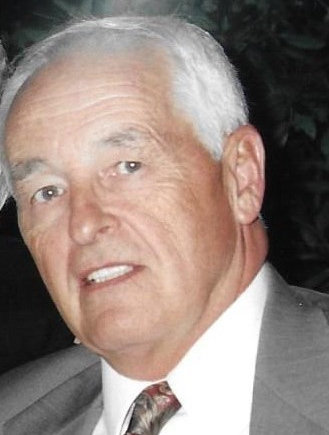 John T. Tichenor
It is with great sadness that John T. Tichenor, (86) passed away peacefully in his home surrounded by family on Sunday, July 17, 2022. He was a loving husband, father, grandfather, and great-grandfather.
John was an Insurance Advisor for William M. Mercer, a subsidiary of Marsh-McLennan, Manhattan, NY for 35 years. He was a devoted member of St. Patrick's Roman Catholic Church, Milford, PA, and a proud United States Navy Veteran. He enjoyed traveling the world with his late wife, Barbara, and was a life long fan of the New York Yankees and Seton Hall Pirates. John lived a long life of happiness, laughter, and witty remarks. His family will try to carry on his selfless, loving, and caring nature throughout their lives as John did himself. His greatest joy were his grandchildren and great grandchildren.
The son of the late Charles and Margaret (Nash) Tichenor, John was born on February 13, 1936, in East Orange, NJ. He was married to Barbara (Choida) Tichenor on February 1, 1959, in Staten Island, NY. His beloved preceded him in death on December 31, 2015.
John leaves behind his children, Cynthia Everson and her husband Richard Everson, John T. Tichenor and Thomas Tichenor; grandchildren, Stephanie Cannalley and her husband T.J Cannalley, Stephen Everson, Thomas Everson and fiancé Katlyn Cassidy, Kelly Tichenor, Kimberly Tichenor, Shannon Tichenor and Connor Tichenor; great -grandchildren, Shaun Cannalley and Chelsi Cannalley.
He was preceded by his siblings, Louis Tichenor, Charles Tichenor, Margaret Nemeth, and James Tichenor.
Relatives and Friends are invited to his visitation at the Stroyan Funeral Home, 405 W. Harford Street, Milford, PA on Thursday, July 21, 2022, from 10 AM to 1:30 PM.
A Mass of Christian Burial will be celebrated 2 PM on Thursday, July 21, 2022, at St. Patrick's Roman Catholic Church, 111 E High St, Milford, PA 18337 with Rev. Joseph Manarchuck officiating.
Memorial donations may be made to St Jude's Children's Hospital by visiting https://www.stjude.org/.
Arrangements were made by Stroyan Funeral Home, 405 West Harford Street, Milford, PA 18337 (www.stroyanfuneralhome.com).