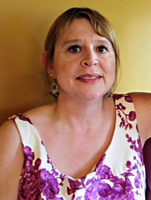 Beth G. Kleinstuber
It is with great sadness that the family of Beth G. Kleinstuber reports her passing on Thursday, June 30, 2022, at Doylestown Health – Doylestown Hospital, Doylestown, PA. She was 61 years old.
Beth will be remembered as a loving mother, grandmother, sister, and animal lover.
Beth was a quilter and crafter and enjoyed cooking, reading, and gardening. A passionate animal lover, you could always find her volunteering to the aid of animals in need.
The daughter of the late Paul and Garland (Grover) Kleinstuber, she was born on September 5, 1960, in Rochester, NY.
Beth leaves behind her children, David Lindsay and his wife Alyson and Michelle Franco; grandchildren, Kyle, Jase, Evelyn, Aiden and Madelyn and her sister, Dena Condron.
Graveside services will be held 10:30 AM on Wednesday, July 20, 2022, at the Milford Cemetery, Milford, PA with Rev. Keith Raser officiating. A reception immediately following the service will be held at the home of Michelle Franco.
In lieu of flowers, donations may be made to local humane societies or animal shelters of the donors' choice.
Arrangements were made by Stroyan Funeral Home, 405 West Harford Street, Milford, PA 18337 (www.stroyanfuneralhome.com).