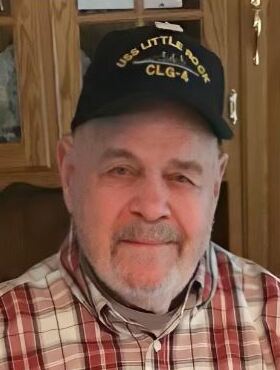 Donald Bianchi
It is with heavy hearts that the family of Donald "Poppy" Bianchi, 81, of Milford, Pennsylvania announce his peaceful passing in his sleep on July 4, 2022. Born Donald Steven Bianchi to Anna (nee Malchiodi) and Arnold "Al" Bianchi in 1940 in Hoboken, New Jersey. He was raised in Union City until his senior year of high school when his family moved to Ridgefield Park. While in his senior year, he met his high school sweetheart and the love of his life, his "Kid" Joan (nee Kubicki). Their love story began with a dare and culminated in 60 years of marriage before he passed.
Don joined the United States Navy in 1959 & was honorably discharged in 1963. He & Joan began building their life together. They were blessed with 3 children: Jimmy, Denise, and Debby. Their life filled with love and happiness; they established their family home in Rutherford where he became an active part of the community by joining the Auxiliary Police.
He was employed his entire working career in the trucking industry in many different capacities as an owner/operator and courier. Don established Bianchi Moving and Trucking Co. Inc in 1967. Upon their retirement in 2003 they settled happily in Milford, Pennsylvania.
Prior to their retirement their children married; Jimmy to Renee (nee Jastrzab), Denise to Marty Frontin, and Debby to Eric. They were blessed with 7 grandchildren: Alexandra (his Squirt) Frontin, Miranda (his Giuliah) Schmalfuhs, Jon Arendas, Crystal Arendas, Gregory Bianchi, Nicole Arendas, and Christopher Bianchi. His furry grandbabies include Griffin, Friskie, and Catherine.
His many interests include trains, antique cars, his beloved NY Giants, travel, camping, playing cards, watching "Pennsylvania Polka", listening, and singing along to his Doo Wop Music and cheese. He was a man of integrity and honor, a VERY proud veteran who loved his country. His wit, gentle manner, smile, generosity, kindness, and enormous capacity to love, will be greatly missed.
Friends may call at Stroyan Funeral Home, 405 W Harford Street, Milford, PA on Monday, July 11, 2022, from 2 to 4 and 7 to 8 PM. Funeral services will follow at the funeral home at 8 PM. Interment will be at Hackensack Cemetery, Hackensack, NJ.
In lieu of flowers the family has requested donations "In Memory of Donald Bianchi" to either of the following charities:
Hudson Valley Honor Flight (H.V.H.F) Attention: Donations, P.O. Box 375, Walden, NY 12586, phone: (845) 391-0076
Or
Regional Cancer Care Charities, Inc., 25 Main Street Suite 601, Hackensack, NJ 07601, Phone: (855) 822-7305.
Arrangements were made by Stroyan Funeral Home, 405 W. Harford St., Milford, PA 18337 (www.stroyanfuneralhome.com).