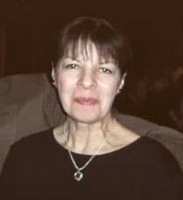 Heather Olivia Habeger
Heather Olivia Habeger, 81, formerly from New City, NY, passed away on Monday, March 28, 2022, at Twin Cedars Assisted Living, Shohola, PA after numerous years having Alzheimer's. She was a loving wife, mother, and grandmother.
Heather grew up in the Bronx and was a classical piano prodigy, graduating from the High School of Music and Art in NYC. While working for AT&T in NYC, she met her husband, Donald. They moved to New City, NY to raise their daughter, and enjoyed many years of gardening with an orchard and large vegetable garden. Her interests included playing the piano, listening to many genres of music, watching figure skating competitions and tennis tournaments. She went back to school in her 40s taking art courses to sharpen her skills, leaving behind beautiful paintings and drawings. The family also enjoyed spending much time in the Adirondacks over the years.
The daughter of the late Irvin Reginald and Charlotte Evadne (Parchment) Binns, she was born on September 18, 1940, in New York, NY.
Heather leaves behind her daughter, Donna Habeger of Pompton Lakes, NJ and son-in-law Jeffrey Goldstein; grandson Kyle Rose and his wife Harley (Masiello) Rose; granddaughter Sierra Rose; step-granddaughters Deanna Goldstein and Stephanie (Goldstein) Hollman.
Heather was preceded in death by her husband, Donald Edward Habeger; sister Lolita Sophia Osmundsen and brother I. Roger Binns.
Cremation will be held private to the convenience of the family.
A private memorial service is being planned.
Memorial donations in honor of Heather can be made to the Alzheimer's Association at Alzheimer's Association | Donate to Fight Alzheimer's Disease.
Arrangements were made by Stroyan Funeral Home, 405 W. Harford St., Milford, PA 18337 (www.stroyanfuneralhome.com).