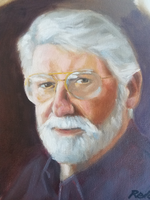 Carl J. Reddington
Carl John Reddington, Jr., 80, of Shohola, PA passed away Monday, April 26, 2021 at Bon Secours Community Hospital, Port Jervis, NY. He was a Locomotive Engineer for 30 years retiring from Long Island Railroad. Carl was a member of the Matamoras Rod and Gun Club and an avid golfer.
The son of the late Carl John and Claire (Manicone) Reddington, Sr., he was born July 6, 1940 in Manhattan, NY. He married Maria (Razzano) Reddington on May 14, 1978 in Hauppauge, NY.
Carl leaves behind his wife Maria; children: Robert Reddington (Diane), Michael Reddington (Wanda), Rodney Abrams, Debra Picarello (Stephen), James M. Abrams (Desiree Jahoda), Elizabeth Daube; grandchildren: Matthew Reddington, Danielle Reddington, Isaiah Reddington, Matthew Picarello, Joshua Picarello, Maya Daube, Lea Daube, Nina Daube; adopted grandchildren: Cory Reddington, Christine Reddington; great grandchildren: Isabelle Reddington, Marcus Henderson, Steven Reddington and Giana Reddington. He was predeceased by his son Steve J. Reddington.
Cremation and services will be private at the convenience of the family.
Arrangements by Stroyan Funeral Home, 405 West Harford St., Milford, PA (www.stroyanfuneralhome.com).